---
---
Good company, a comfortable place, interesting conversations. Not much is missing for the perfect evening. Just the right drink. This is exactly where Gio'O makes its appearance.
Dry berry late harvest wine delicately refined into a long drink and served ice-cold.
Light, with a Mediterranean touch, but with an unmistakable character, it's exactly what you need.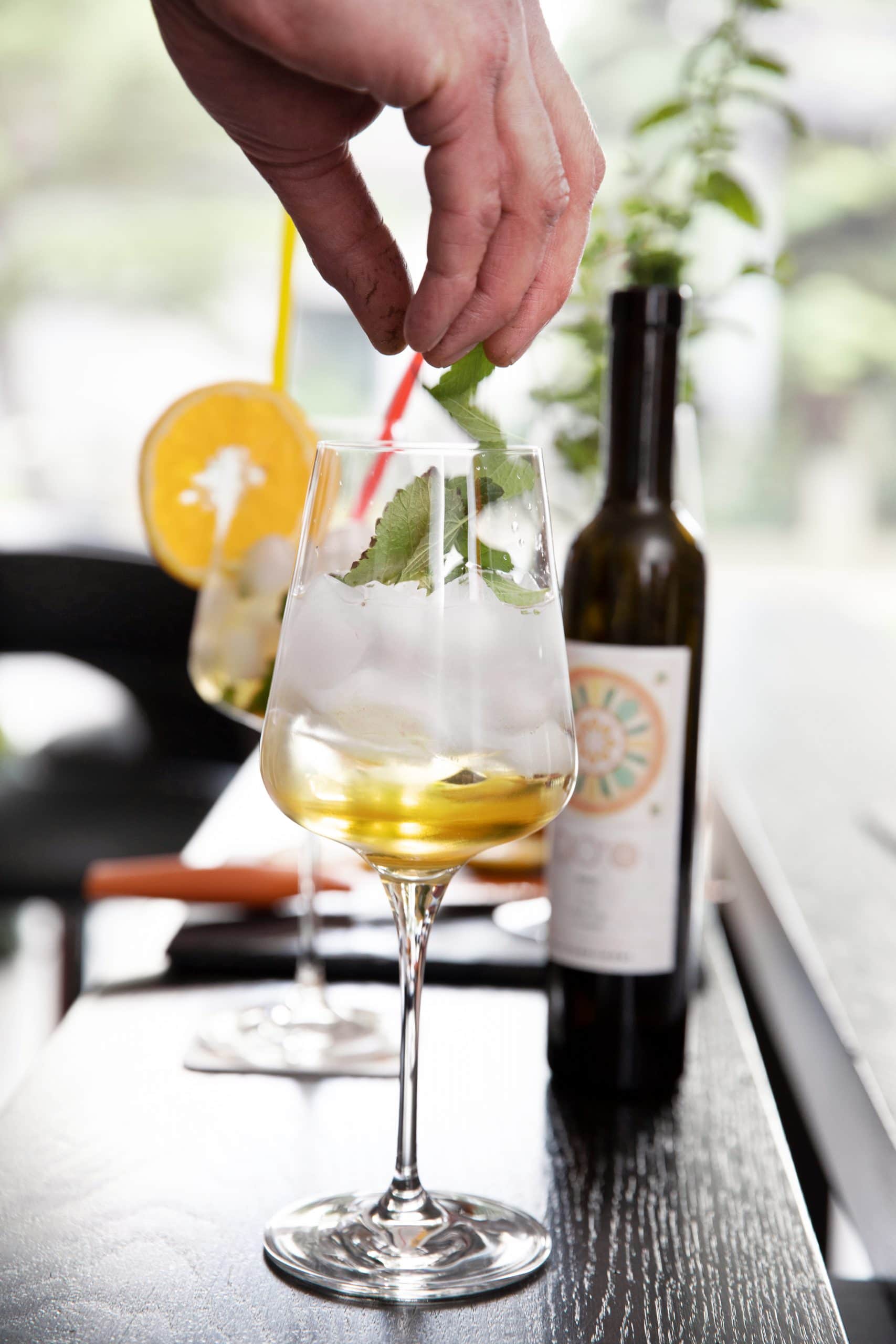 For Johannes Münzenrieder, his wine is more than just a job. The winemaker enjoys what he does, in two senses of the word. It goes without saying that the search for the perfect drink for an evening with friends led him to his own cellar:
It should be refreshing and cool like a cocktail but with the finesse of the best wine.
HE FOUND, OR BETTER YET INVENTED GIO'O! A result that you can taste.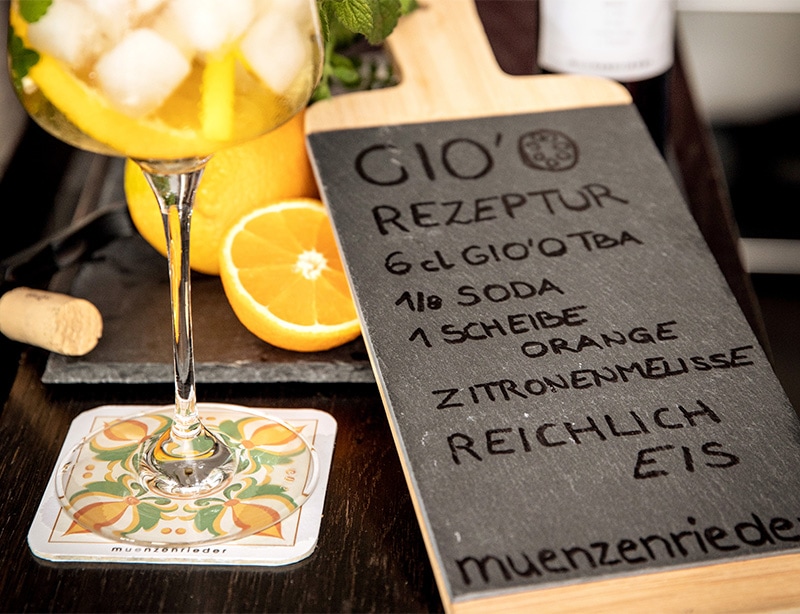 The fine sweetness of a dry berry late harvest wine combined with the light acidity of the orange, served over ice and refined into a cocktail. This is how Gio'O brings together the Mediterranean attitude to life and native coziness. Ideal for partying, relaxing and enjoying.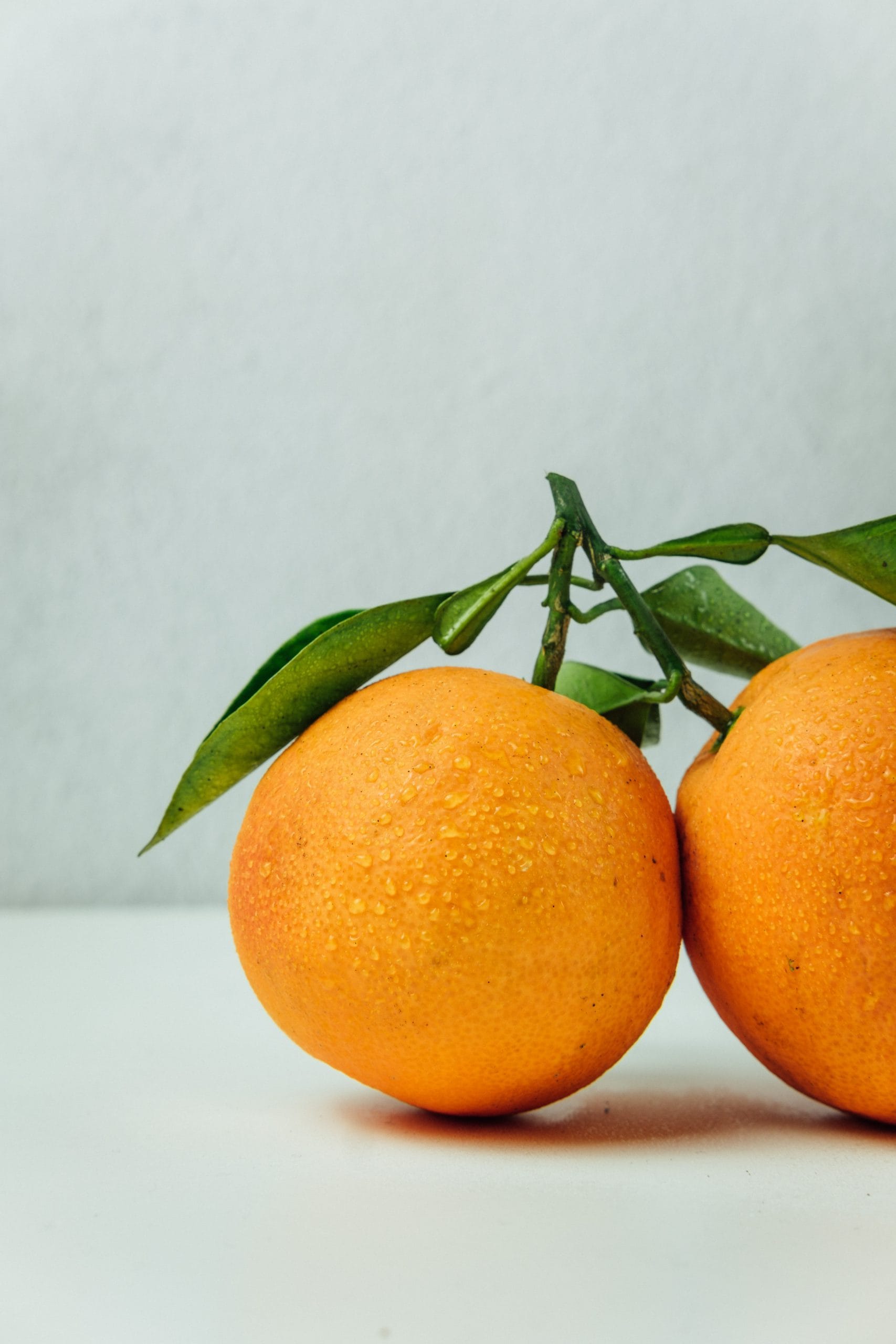 End the day with a cocktail and indulge in sweet idleness – IDEALLY WITH GIO'O!
Recipe
6 cl GIO'O TBA
1/8 l Soda
1 orange slice
plenty of ice
1 lemon balm leaf
Step 1fill the wine glass with plenty of ice

Step 2pour in 6 cl of Gio'O

Step 3top up with 1/8 liter of soda

Step 4add 1 slice of orange to the glass

Step 5add 1 to 2 lemon balm leaves

Step 6mix

Step 7decorate with an orange slice, serve and enjoy
---
---